COMMUNITY INVOLVEMENT
Our family is loyal to the community that we love. Consistently, we get involved in community projects.  Over the years, we have been honored to partner with other local businesses and families to renovate or build these community projects:
Carson Warner Memorial Skate Park
Healdsburg Boys & Girls Club Teen Center
Healdsburg Senior Center
Healdsburg Little League Building
Healdsburg Museum
Recreation Park Grandstands Restoration
Healdsburg Plaza Gazebo
Healdsburg Swim Center
COMMUNITY
The Eddinger Family has been honored to receive a variety of community awards. Jerry was the recipient of the Spirit of Sonoma Award in 2001 from the County of Sonoma. In 2005, Healdsburg Little League named its new building after Jerry, in recognition of his family's contributions to youth sports. Jerry and Mary Lou were honored by Healthcare Foundation Northern Sonoma County in 2008 with the Wetzel Community Leadership Award. They were also recognized for the History Lives Pioneer Award in 2014 by the Healdsburg Museum.
PROGRAM SPONSORSHIPS
Career Technical Education (CTE) Foundation Sonoma County
Dave Miller Fair Play Scholarship
FFA and 4-H Supporter
Healdsburg Fraternal Order of Eagles
Healdsburg High School Athletics
Healdsburg High School Boosters
Healdsburg Boys and Girls Club
Healdsburg High School CASA Program
Healdsburg High School Mentor Program
St. John School
Italian Catholic Federation
American Legion
Healdsburg Museum & Historical Society
Healdsburg Kiwanis
Healdsburg Little League
Healdsburg Museum and Historical Society
Healdsburg Rotary
Healdsburg Senior Center
Relay For Life
Wonder League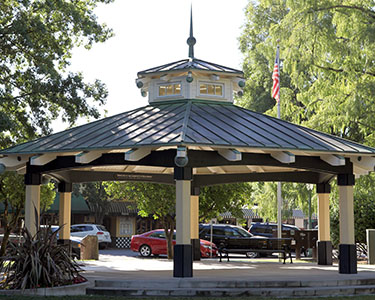 ORGANIZATIONS
Healdsburg Chamber of Commerce since 1976
North Coast Builders Exchange
Healdsburg Rotary
American Legion
Healdsburg Museum & Historical Society